Irish Sour Apple Cocktail Recipe perfect for St. Patricks Day Parties! This green cocktail recipe is so easy to make. Celebrate St. Paddy's in style!
You can't go wrong with this great green cocktail on St. Patrick's Day or really any day you are looking for a delicious drink. Jameson Irish Whiskey always reminds me of being in Ireland a few years ago with Tammilee. Our guide pulled a bottle of Jameson out of his bag on a cold afternoon and had each of us take a swig from the bottle.
We all warmed up quickly, and it brought the group even closer together. I really wish we would have been able to visit the Jameson storefront in Dublin while we were there. It was under construction, so we were not able to visit. I am pretty sure this is a perfect reason to return to Ireland and spend more time in Dublin. I could go with a nice hot Irish Coffee and Guinness Stew.
We did make it to the Guinness Storehouse while we were in Dublin. Check out my Guinness Storehouse post over on Tammilee Tips about the Guinness Storehouse. One of my favorite places we visited in Ireland.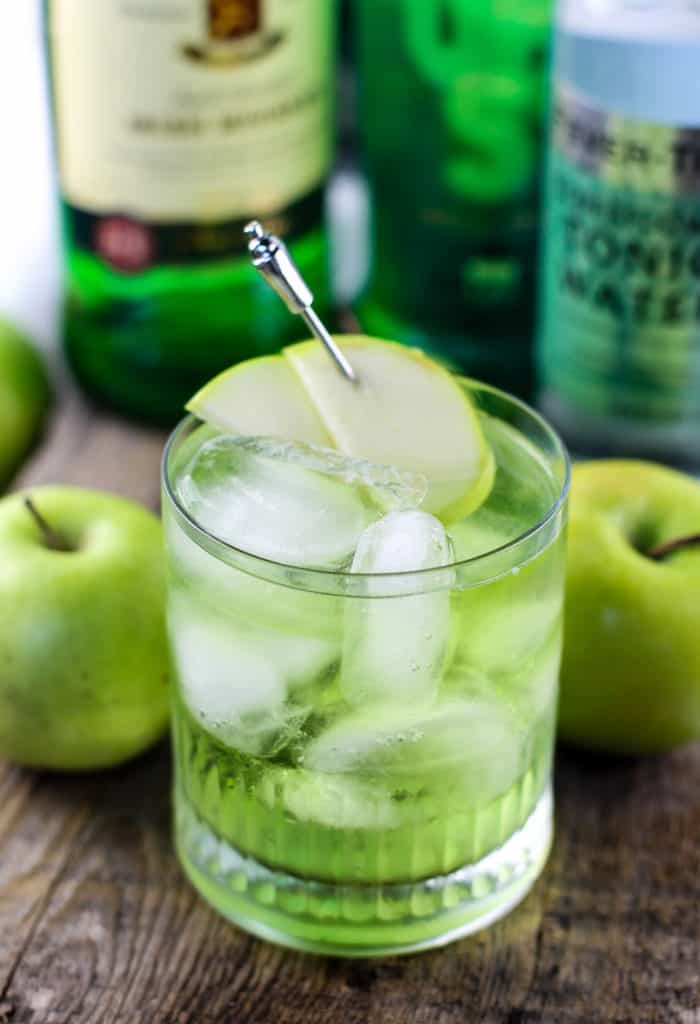 …